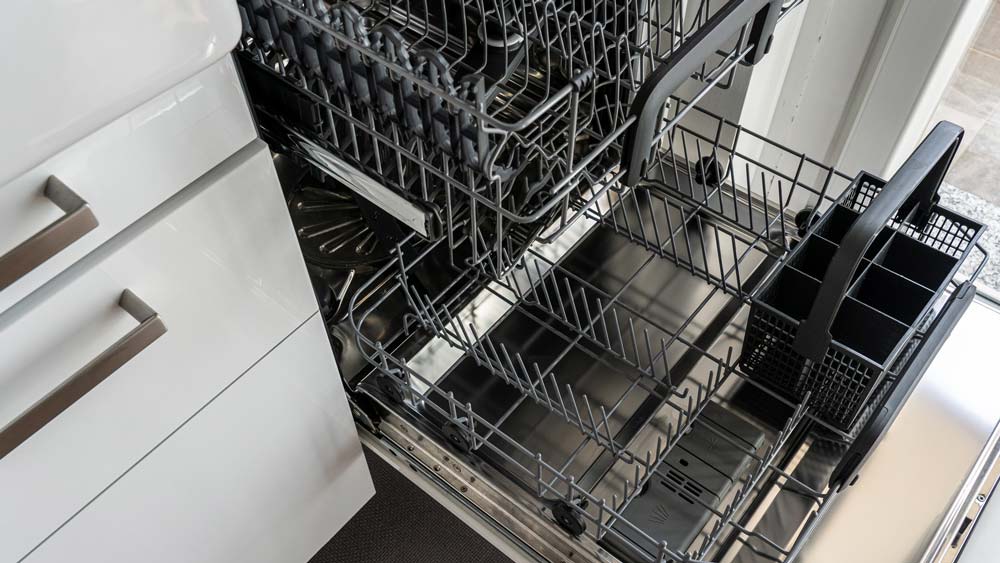 Are you tired of having to run your dishes through two dishwasher cycles just to get them clean? Are you having to use towels to mop up leaks caused by your malfunctioning dishwasher? If you're frustrated by these or other dishwasher problems, turn to M-4 Appliance Repair. We're here to provide you with professional dishwasher repairs that will promptly restore your kitchen to full functionality and keep your costs under control. Our expert dishwasher repair technicians have over 20 years of experience providing a full range of dishwasher repair services in the Reno area, and we can't wait to serve you. If your dishwasher is not draining or is exhibiting other issues, call or e-mail us right away for more details about our cost-effective dishwasher repair services!
Whether you need basic dishwasher rack repair or more complicated fixes, you'll be able to count on our dishwasher repair professionals for unparalleled workmanship. Throughout our two decades of experience, we've handled dishwasher malfunctions of all varieties with both ease and professionalism. Our dishwasher service technicians can provide repairs for any of the following issues:
Leaks
Dishes not getting clean
Failure to fill
Failure to drain
Failure to turn on
Unpleasant odors
Problems with dishwasher racks
And more
Regardless of how bad your dishwasher issues seem, our team has the knowledge and expertise to troubleshoot, diagnose, and resolve all of these issues and more. We are well-versed in the specifications of all of the major brands and models, and we are qualified to bring you prompt, precise, professional dishwasher repairs no matter what kind of dishwasher you own. Our cost-effective dishwasher repairs will ensure that your dishwasher is working effectively to help you keep up with your steady stream of dirty dishes! If you are looking for an expert to perform dishwasher repair for your home or business in the Reno area, M-4 Appliance Repair has you covered.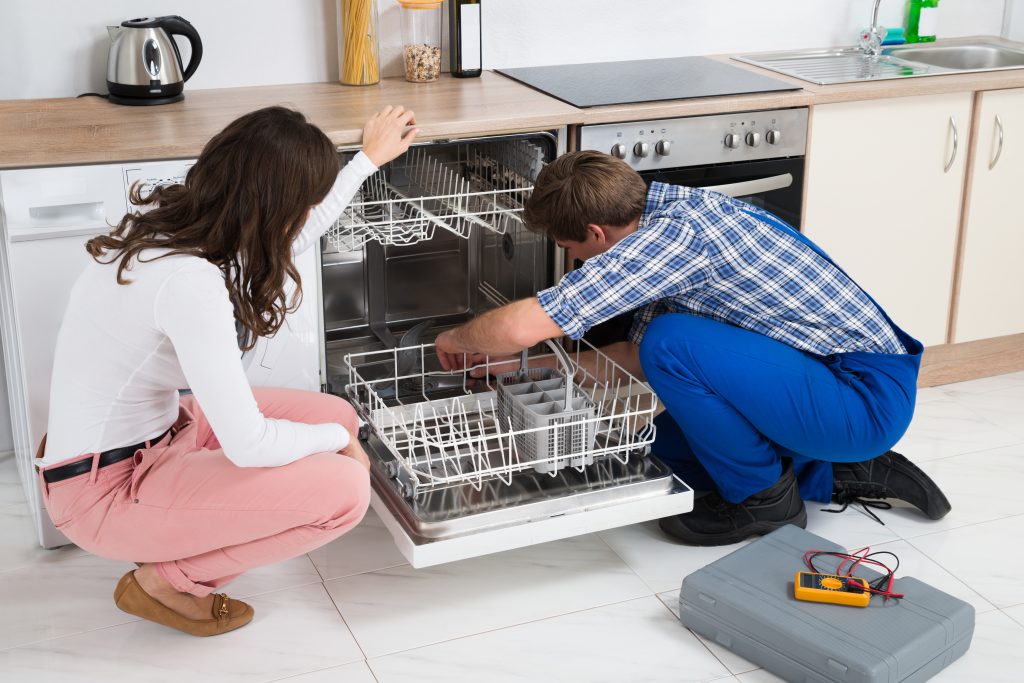 Commercial Dishwasher Repair
M-4 Appliance Repair also provides a full range of commercial dishwasher repairs. If you have a restaurant, hotel, or other business in need of dishwasher service repair, call us right away. Whether your commercial dishwasher is not draining or it simply won't turn on, we're ready to help. You can count on us for precise, affordable dishwasher repair service to ensure that your kitchen is working at full capacity as soon as possible. We offer 30-day labor guarantees on all repairs, so there is nothing to lose! Contact our team today to learn more about our low-priced service calls, high-quality workmanship, and professional solutions to broken dishwasher problems.